Last night the Huffington Post
published a story
about Rahm Emanuel and a few Chabad rabbis lighting the National Menorah on the White House lawn. You can read all about it, but in case you didn't think so, Israel is not mentioned. In fact the only text besides the pictures was a reminder about what Hannukah is. Here's one of the pictures: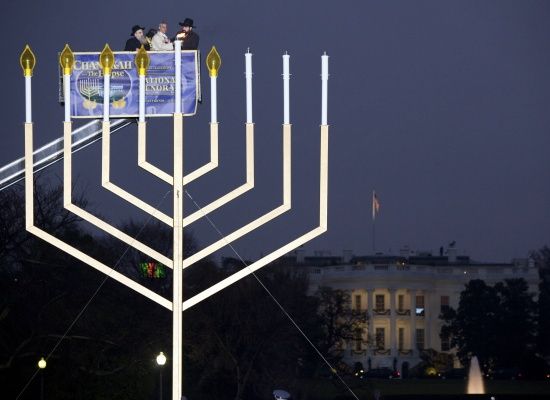 I expected this would bring out the anti-Semites on the Huffington Post, and the audience did not disappoint. Out of the following 237 comments (so far) on the unmoderated thread here are the worst. Comments that attacked religion in general (and there were quite a few) were not included.

indy169
I get the feeling the US is a subsidiary of Israel.
lastep
dual citizen rahm
US1st2009
what happened to the rabbis selling organs in NJ? that got buried in the msm real fast.
US1st2009
2% of the US population dwarf all around them.
jackumup
Quisqueyano
indy169
BADRALDUJA
LegalCodex
LegalCodex
textynn